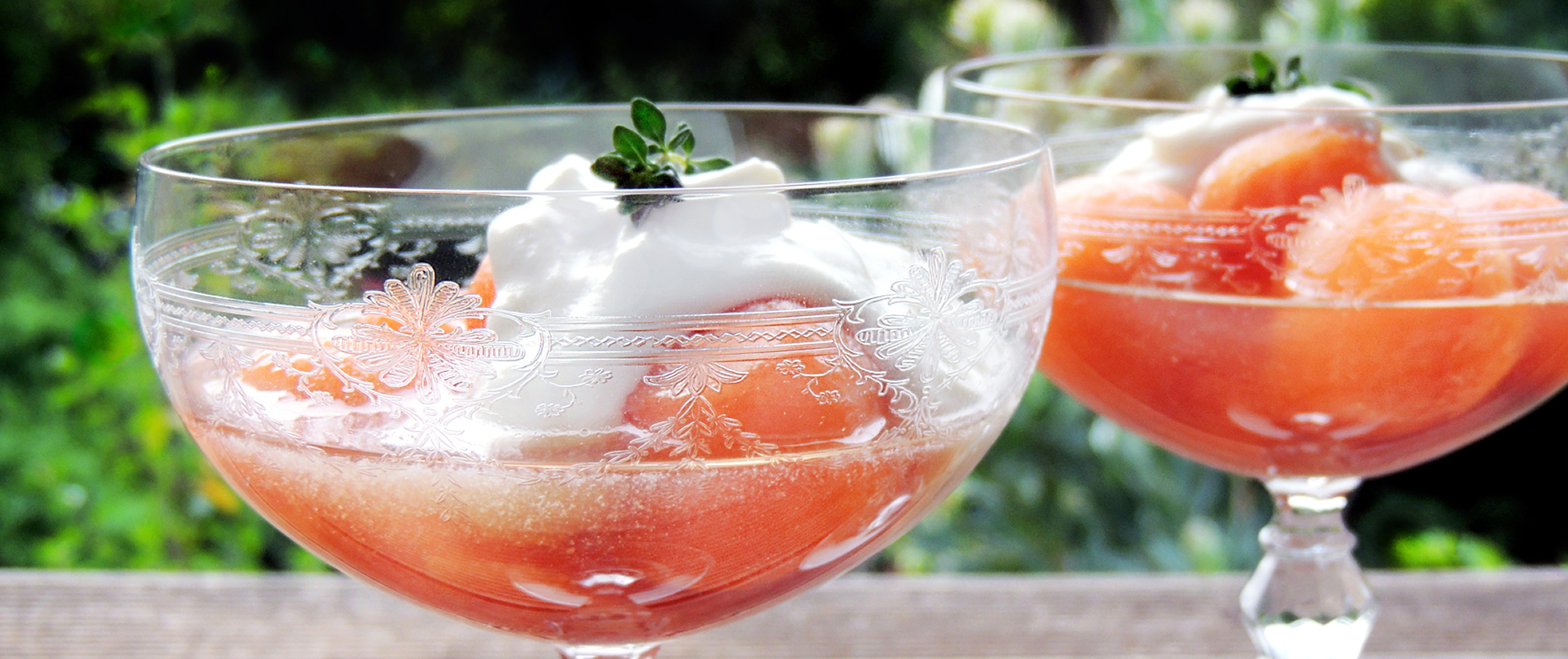 An unusual yet utterly delicious combination: sweet, musky melon balls in an ice-cold syrup of tart Verjuice perfumed with fresh lemon thyme. This is the perfect light finish to a rich meal on a hot summer's day: serve on its own in chilled glasses, or with a dollop of good vanilla ice cream. Make the syrup at least 12 hours ahead – or longer – so its flavours can develop.
Serves 4-6 as a dessert
1. Put the Verjuice, sugar and water into a pan and bring to the boil, stirring occasionally. Once all the sugar has dissolved, remove the pan from the heat, add the thyme sprigs and set aside to infuse. When the syrup has cooled, refrigerate it for at least 12 hours. Strain into a clean jug and discard the thyme.
2. Use a melon-baller (or a bowl-shaped metal 1 tsp measuring spoon) to scoop out balls of the spanspek. Pile the melon balls into chilled glasses, fill to one-third with the chilled syrup, top with a fresh sprig of lemon thyme and serve immediately.
1 cup Verjuice
1/3 cup caster sugar
1/3 cup water
4 large sprigs fresh lemon thyme
1 ripe, cold spanspek melon, deseeded
extra thyme, to decorate