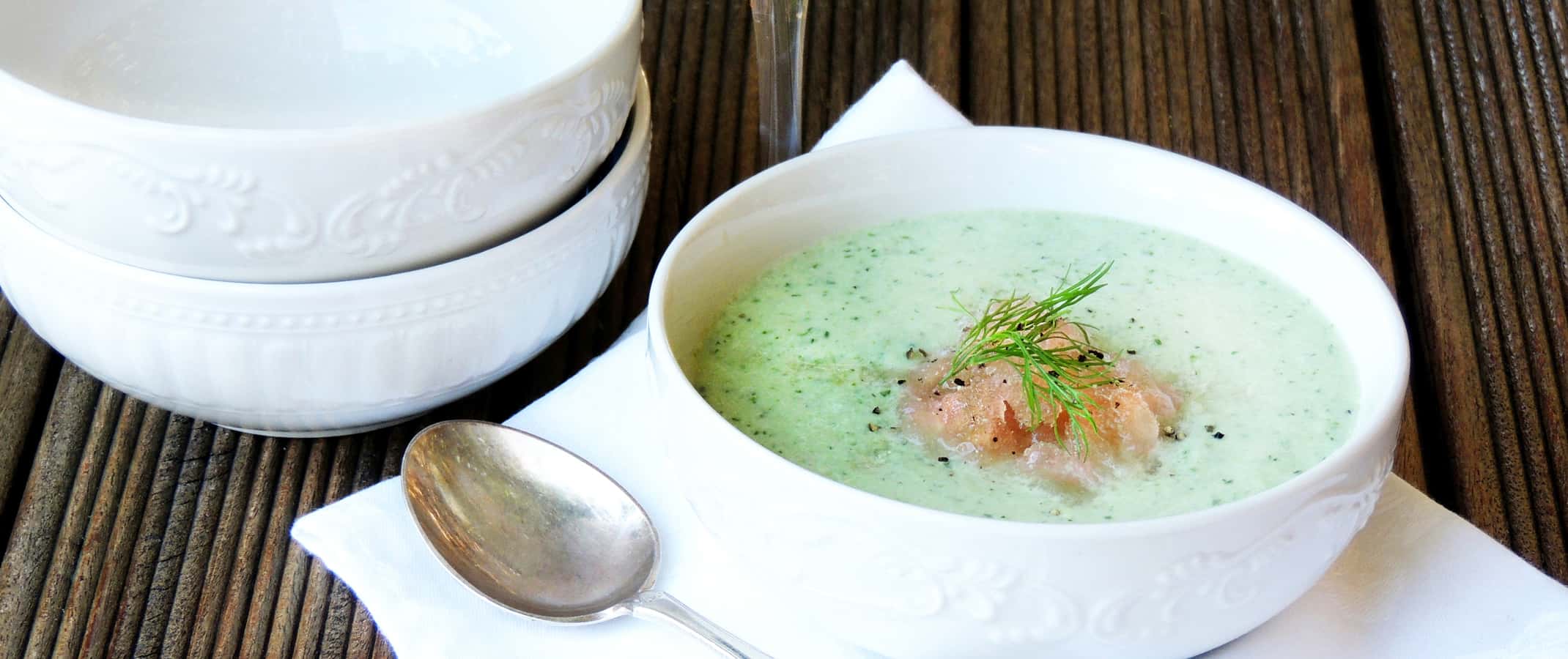 A cool summer soup with a beautiful pale-green colour, topped with flakes of icy Verjuice granita. With its lovely contrast of herbal creaminess and sweet, crunchy acidity, this is the perfect starter for a sweltering day.
1. To make the granita, pour the Verjuice into a small metal pan and freeze for 45-60 minutes, or until just frozen. Use a fork to scratch at the surface to create light, feathery crystals. Keep in the freezer
2. Lightly peel the cucumbers, leaving a little green skin here and there. Roughly chop and place in a blender with all the remaining ingredients, except the cream and seasoning. Whizz until smooth, then stir in the cream and season to taste with salt and plenty of black pepper.
3. Serve in chilled bowls, topping each with a spoonful of Verjuice granita, plus a scattering of dill fronds.
Serves 4
For the granita:
½ cup (125 ml) Verjuice
For the soup:
2 chilled English cucumbers (about 700 g)
2 Tbsp (30 ml) Verjuice
1 cup (250 ml) Greek yoghurt
1 small clove garlic, peeled and finely chopped
1/3 cup (80 ml) chopped curly parsley
1/3 cup (80 ml) chopped chives
3 Tbsp (45 ml) chopped dill
1 tsp (5 ml) Tabasco sauce
3 Tbsp (45 ml) cream
salt & milled black pepper